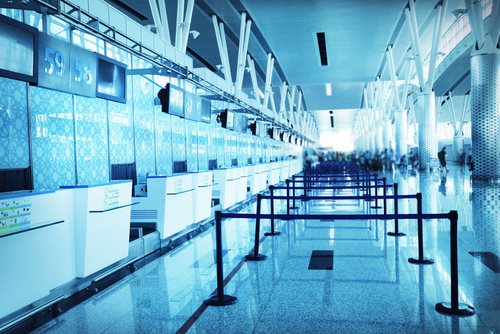 On November 13, 2012, the Transportation Security Administration (TSA) provided tips to the public so they can prepare for airport security. Some of the holiday travel tips are provided below.

Remember to place all carry-on liquids (including gels and aerosols) in 3 ounce bottle or smaller bottles. All of the bottled liquids for one flyer must fit in a single 1-quart, clear plastic bag with a zip-top. Remember 3-1-1 when packing the liquids.

Avoid traveling with gift-wrapped packages. Security officers may have to unwrap the package to see what is inside.

Passengers can place snow globes in their 3-1-1 bags if the snow globes contain less than 3.4 ounces of liquid. 3.4 ounces is about the size of a tennis ball. The passenger can only carry the snow globe if it fits in the 3-1-1 bag with the other liquids.

Food items are allowed through security, but they will likely be inspected. If you're not sure the food item is a liquid or gel, you should check the item or ship it in advance.

TSA Administrator John S. Pistole, states: "TSA is committed to ensuring the safety of the traveling public using the latest processes and technologies. Passengers who are prepared for security screening at the checkpoint will help streamline the process for themselves and for other travelers."

Knowing what is and what is not permitted in your carry-on can save you a massive amount of time while traveling through security. You can save even more time by qualifying for the TSA Pre✓™ if you're a known traveler or active duty service member traveling through certain airports. The TSA Pre✓™ does not guarantee the traveler will not undergo additional security screening though.

Source: U.S. Transportation Security Administration
Comments
comments